Our History
We are a third generation family-owned business backed by the resources of major financial and insurance companies. With more than 70 years of combined experience, our clients depend on us to provide comprehensive products with top notch customer service. We will treat you as part of the family too.
Our practice was founded by Herman Levine in 1960. Herman graduated from the Philadelphia College of Pharmacy and Science in 1951 and for several years he operated a successful pharmacy. His deep-rooted passion for advising and protecting others led him to change careers and join Massachusetts Mutual Life Insurance Company (MassMutual) in 1960.
Working primarily with doctors and other professionals, Herman quickly became a leading agent. He was a perennial leader with both MassMutual and the local agency, known today as MassMutual Greater Philadelphia. In 1995, Herman invited his daughter Caren to join him and help him expand his practice by offering financial planning to current clients and add a new generation of clients. With shared core values and a passion for helping others, Caren proved to be a vital addition to the burgeoning practice. It would have brought Herman great pleasure to know that his granddaughter, Meredith Levine Finn, joined the practice in 2013 as the third generation.
While Herman passed away in 2001 his legacy lives on. MassMutual Greater Philadelphia recognizes his contributions to both his clients and the industry with an annual award named in his honor. Caren takes special pride in having earned the Herman Levine Quota Buster Award many times over the years for her many professional and community achievements.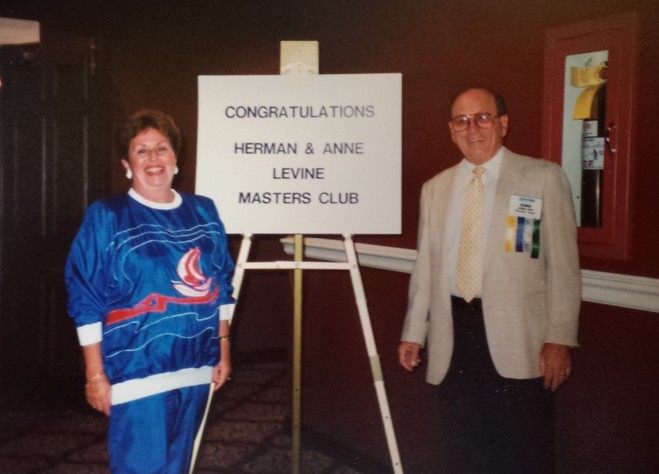 Herman and Anne Levine